CODING ACTIVITIES
FOR SUMMER CAMP
Award-winning coding curriculum for kick-starting your camp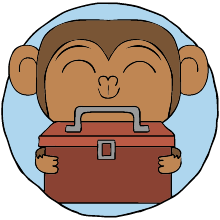 READY TO GO COURSES
With CodeMonkey's teacher kit and support team, anyone can teach the basics of computer science
real coding languages
CodeMonkey's courses teach text-based coding so students learn to program like a real developer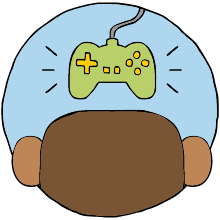 game-based learning
Kids learn coding in an engaging and rewarding environment that utilizes gaming elements
Get Started with CodeMonkey
The best way to prepare your camp and campers for the Digital Age!
CodeMonkey's summer camp package is a fun way to teach your campers real programming language. CodeMonkey's courses do not require previous coding experience from instructors or students!
CodeMonkey will provide your students with a unique and exciting opportunity to gain one of the most valuable and essential skills needed for success in the modern world.
CODEMONKEY'S
SUMMER CAMP
PACKAGE
Our courses are suitable for all types of camps including virtual, with kids of different ages and experience.
No previous experience in coding required
CodeMonkey is designed as a platform with fully-guided lessons plans. This means that every instructor can teach the Codemonkey courses, even though they have no prior experience in Computer Science.
We provide you with fully-guided lessons plans.
We offer detailed complementary video tutorials for our lesson plans.
Monitor & assess kids' progress
With our Teacher Dashboard, we save you both time and effort when monitoring kids' progress.
Through the dashboard you can see how far your campers have progressed through the courses and how well they have performed.
This in turn makes it easier to find a topic in which the kids were struggling with and address it specifically.
Our automatic grading system saves you much needed time assessing the kids.
It is hard to imagine life without software usage today and text-based coding is a fundamental part of this process and can better prepare children to the 21st century.
Learning how to code does not only teach children how to solve problems with IT, but it actually help to nurture creativity, logic, critical thinking and problem solving skills that can be applied in both their professional and personal lives, now and in the future.
Text-based coding is the preferred computer language used today in 99% of all software products.
Full Support of Virtual Camps and Remote Learning classes
Students can progress in Codemonkey at their own pace at home. There are instructions and user-adapted hints and tips throughout the game.

Teachers have exclusive access to a dashboard where they can track student progress and achievements, review different students' solutions and provide feedback. 
Award-winning Coding Solution
Ready to bring CodeMonkey to your Camp?
Send us a request or arrange a demo session and we'll get back to you shortly.