CODING ACTIVITIES
for After School
Award-winning coding curriculum for after-school clubs and camps.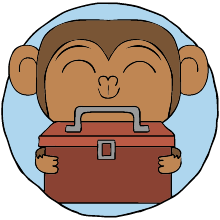 READY TO GO COURSES
With CodeMonkey's teacher kit and support team, anyone can teach the basics of computer science
real coding languages
CodeMonkey's courses teach text-based coding so students learn to program like a real developer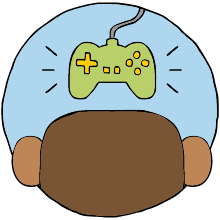 game-based learning
Kids learn coding in an engaging and rewarding environment that utilizes gaming elements
CodeMonkey offers an engaging and enjoyable curriculum for after-school clubs and camps. Whether a student is just starting out or already has some experience, a coding after-school program can help them take their skills to the next level. 
After school programs play a crucial role in providing students a chance to expand their knowledge and develop new skills in a supportive and engaging environment. CodeMonkey's coding platform is an excellent after school program, especially for students interested in computer science. After school programs provide an opportunity to delve deeper into coding, programming, and other related subjects, under the guidance of instructors  that encourage after school courses like courses like CodeMonkey.
Students who participate in after school computer science programs like CodeMonkey's coding courses have the chance to gain a unique learning experience and develop their technical abilities. This is so beneficial for their future academic and career choices.

After school programs play a vital role in helping students achieve their full potential and prepare for success in the ever-evolving digital world. Computer science courses are quickly gaining traction to becoming more integrated into the standard curriculum, so why not give your students a head-start? 
CODEMONKEY'S
After School
Courses
Our courses are suitable for all types of after school programs including virtual!
Suitable for kids of different ages and experiences.
No coding experience required for after-school programs
CodeMonkey is designed as a platform with fully-guided lesson plans, making it accessible to instructors in after-school programs, regardless of their prior coding experience. Our comprehensive resources ensure that anyone can teach the CodeMonkey courses, even without a background in Computer Science.
CodeMonkey provides fully-guided lesson plans tailored for after-school programs. CodeMonkey also offers detailed complementary video tutorials for our lesson plans.
Monitor & assess kids' progress
Our Teacher Dashboard is designed to streamline the monitoring of student progress in after-school programs, saving you time and effort. With the dashboard, you can effortlessly track the advancement of your students in the courses and assess their performance. This simplifies the process of identifying areas where students may be facing challenges, enabling you to address those topics effectively. Additionally, our automatic grading system is a time-saving feature that simplifies the assessment of students.

Why do coding courses make for great after-school programs?
• Learn new skills (like coding!) you wouldn't always get during regular school classes.
• After-school programs provide opportunities for children to make new friends!
• Help children build self-esteem, increase confidence, and develop a sense of belonging.
• After-school clubs and camps provide a safe and supervised environment for children after school hours.
• Spark a student's interest in the field of computer science by introducing them to coding. 
Ready to bring CodeMonkey to your After School Program?
Send us a request or arrange a demo session and we'll get back to you shortly.