HomeSchool
with CodeMonkey's Coding Platform
Give your child the opportunity to learn how to code in a fun and engaging way with a platform that is perfect for homeschooling. Homeschooling can also provide a safe and supportive learning environment, free from distractions and negative outside influences. Home-schooled children often have strong bonds with their families and quickly develop self-discipline, independence, and strong critical thinking skills. These skills are even more accelerated with a CodeMonkey coding education. 
Parents or home tutors can provide a child with individualized attention and tailored education, based on their individual level coding level. As their educator, you get to set goals and establish a schedule that fits best! Determine how much time each day or week you and your child want to dedicate to coding, and set specific goals for what you want your child to achieve. CodeMonkey makes it easy.
One-on-one teaching

Tailored to your child's needs

Flexibility

Eliminates possible negative outside influences

Control the study session

Save time

Parent-child bonding

Safe learning environment

Improve independent study: Focus and Self-discipline
CODEMONKEY'S
HomeSchool
Courses
Our courses are suitable for all types of homeschool programs including virtual!
Suitable for kids of different ages and experiences.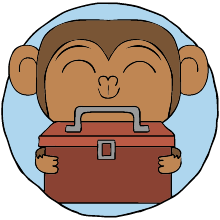 READY TO GO COURSES
With CodeMonkey's teacher kit and support team, anyone can teach the basics of computer science
real coding languages
CodeMonkey's courses teach text-based coding so students learn to program like a real developer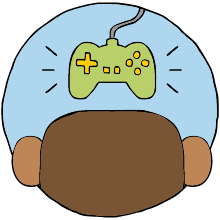 game-based learning
Kids learn coding in an engaging and rewarding environment that utilizes gaming elements
"I came across CodeMonkey while trying to introduce coding to my daughters. Out of the available educational platforms, I found CodeMonkey's curriculum to be the most comprehensive as it involves CoffeeScript - a real programming language. With helpful hints, endearing characters and self-paced game and app building courses, CodeMonkey has made learning to code an exciting adventure. My daughters and I absolutely love CodeMonkey!"
"CodeMonkey is one of the more amazing products that I have come across. One of the strongest aspects of CodeMonkey is the easiness in which it teaches children complex concepts. Through a really fun game, my kids learned to write complex lines of code, fundamental concepts and other qualities such as determination and consistency - all in a very positive and educational manner that ignites inspiration."
"I think Codemonkey is so good to systematically learn programming for children. The animation is so funny. The difficulty of each level is just right. Plus, under the reward mechanism, my son spontaneously learns. Also, my son said he learned a lot English words during his studies. He likes it very much."
"CodeMonkey is a cool platform for teaching 9-year-old children the basics of coding and algorithms. The child learns by playing."
"I was glad to see a coding game creating equally high engagement with girls! And the linear path makes guidance easy even with large student groups."​
Why use CodeMonkey for HomeSchooling?
On CodeMonkey's coding platform is an excellent fit for homeschooled kids providing a self-paced, fun, and easy way for kids to learn to code. The platform allows kids to progress through the lessons and challenges at their own pace, without the pressure of keeping up with a traditional classroom setting. CodeMonkey uses gamification to make coding fun and engaging for kids, which helps to keep their attention and motivation levels high. Homeschooled children need to keep engaged and focused while learning at home. CodeMonkey is just the right tool for this! 
CodeMonkey is accessible from any device with an internet connection, making it an ideal option for homeschooled kids who do not have access to traditional classrooms or resources. With pandemics, remote locations, personal issues etc., homeschooling is the right choice for many parents today. CodeMonkey is an excellent choice for homeschooled kids who want to develop their coding skills and build the foundations for a future career.
What better way to bond with your child and give them an educational experience they enjoy?
See our HomeSchool Plans and Pricing Info.