You may already know that as a CodeMonkey teacher, you can add co-teachers to your class, but do you know how? Read on to find out.
Hi Teacher, did you ever find yourself wanting to add another teacher to your CodeMonkey class?
Yes, I actually have an assistant teacher and want her to also be able to manage the classroom.
Great, you can actually do that by inviting her to be a co-teacher in your class.
Really? How do I do that?
It's super easy. Please follow the steps below and you'll have co-teachers in your classroom in no time.
   1. After logging into your account, click on the classroom that you would like to add a co-teacher to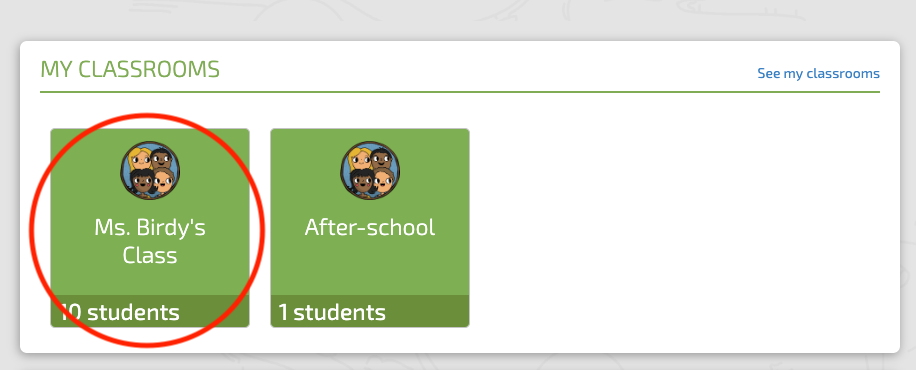 2. Next, click on the Students Tab 
  3. Scroll down until you see Co-Teachers


     4. Enter the email address of the teacher you would like to add to your class and click on send invitation. This will invite the teacher to join your classroom.
You can then let the teacher know that an email was sent to them with a link to join your classroom. If they are not yet registered to CodeMonkey, they will be redirected to sign-up before being added to your classroom. 
Once they enter their information and confirm their email, they should click on 'Go to class management' to access your classroom.
Thank you! Is there a limit to the amount of co-teachers I can have?
Yes, you can only add a maximum of 2 co-teachers per classroom, but if you need more, email us at
info@codemonkey.com
and we can add them for you.
Cool, what permissions do co-teachers have?
C
o-teachers will be able to add students, view all activities in the classroom dashboard such as student progress, archive/unarchive students, and move students between classrooms. They will not be able to add co-teachers, create classrooms or archive/unarchive classrooms.
Great, thanks for all your help! 
Question Corner with Teacher & Gordo is a segment that provides useful information regarding CodeMonkey's different courses and features. If there are any topics you would like for us to cover on Question Corner, write us in the comments below.