This past August 2017, CodeMonkey introduced changes to the Classroom Dashboard so that teachers now have more options on how they can manage their classrooms on CodeMonkey.
Teachers, read on to learn about 3 updates to your classroom's dashboard.
1. You Can Now Assign Courses to Your Classroom
Previously, students automatically had access to all the courses included in your subscription. Now, you are granted greater control over your classroom since you get to manually assign and revoke access to courses and activities to students.
Part 1 of the Coding Adventure as well as Hour of Code Game Design courses have been assigned to students by default. Also, any courses students were on prior to the changes, were auto-assigned to them.
Take Note: Courses students have not yet reached need to be manually assigned to them or else they will be locked out.
To do so, go to your classrooms and click on the class you want to assign a course to. Then, click on the courses tab and the Assign to Class button. Courses can only be assigned to whole classrooms and not individual students.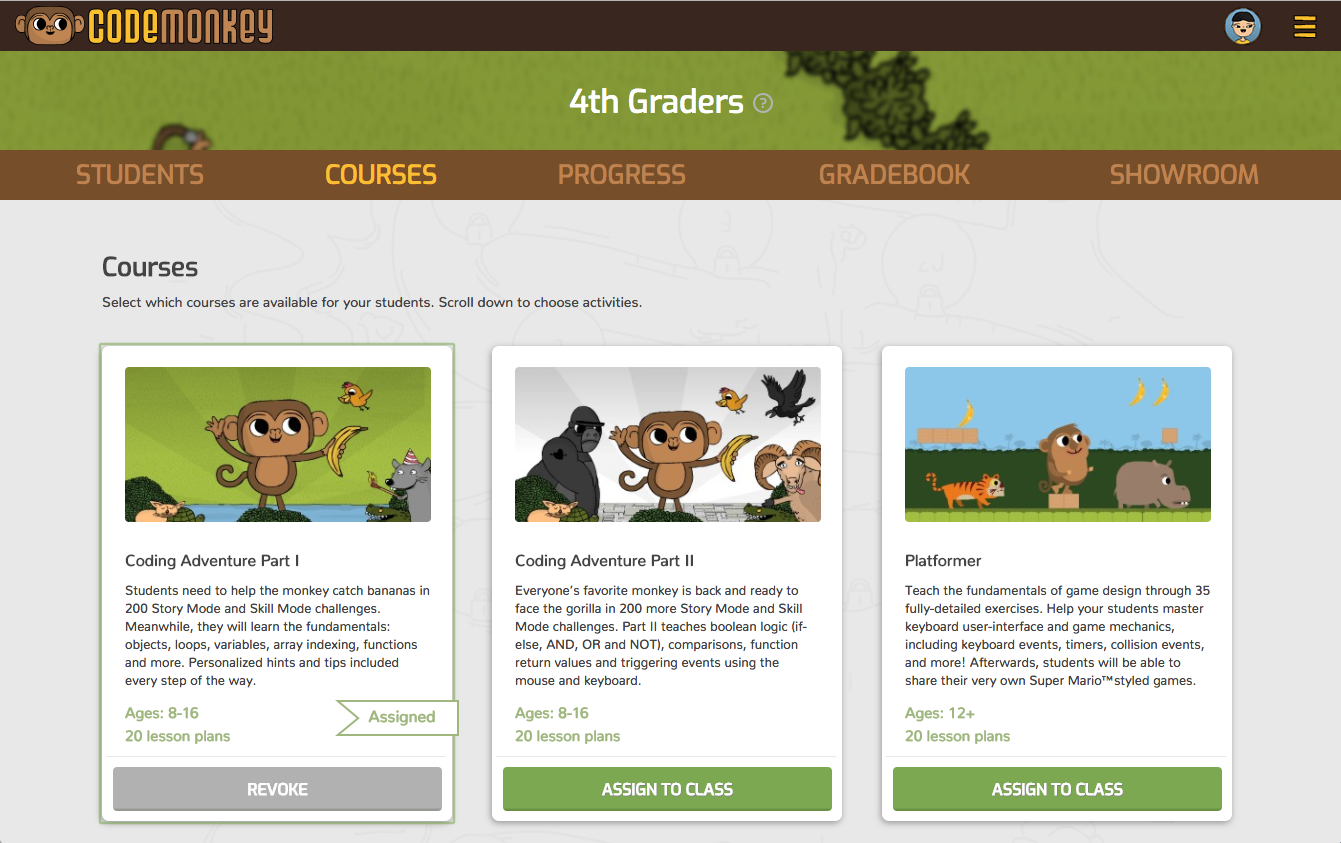 2. Showroom
The Showroom section is where you can view and manage student creations (i.e. games & challenges). To access the Showroom, go to a classroom and click on the Showroom tab. You can then easily find student creations and show them to the entire class.

3. Improved Layout and Access for Existing Features
The Progress and Gradebook pages now have a section where you can choose which course to view individually. With these updates, progress is now available for the Game Builder Courses and you can view progress for each part of the Coding Adventure separately. With the improvements, you can now also limit progress in the Game Builder Courses.