are you the sales ninja we have been searching for?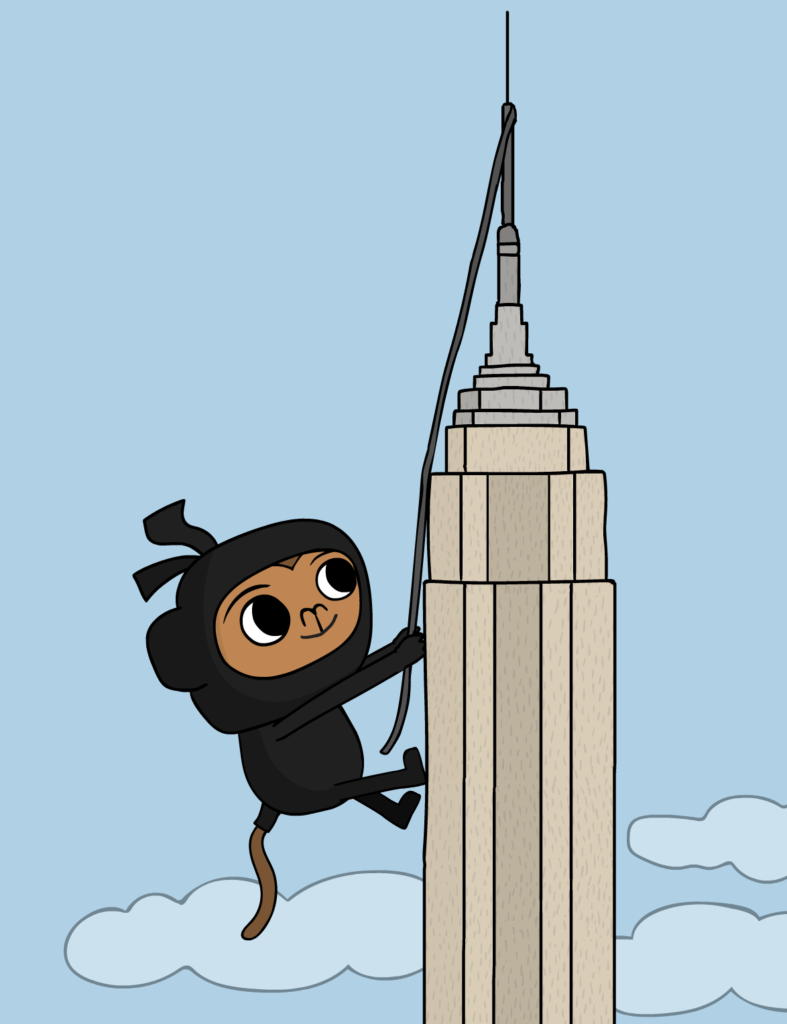 Check back at a later date! CodeMonkey is currently not hiring for sales but feel free to send us your resume for future reference.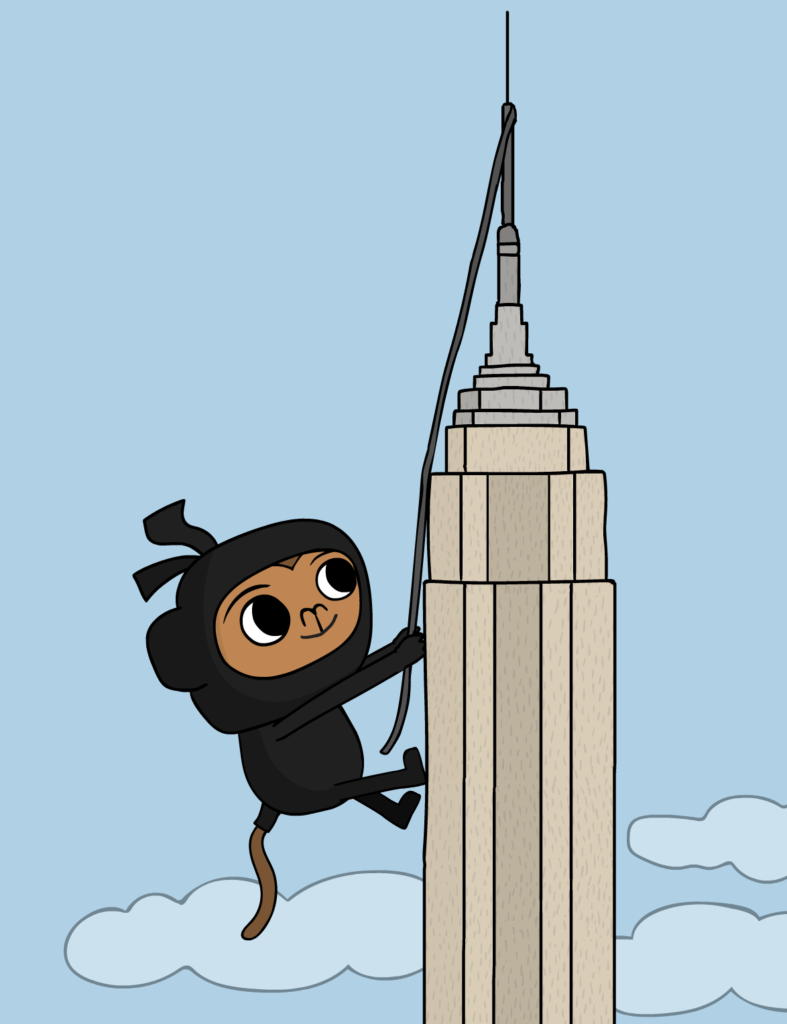 CodeMonkey is looking for its next sales ninjas. Send us your resume to get started.
Location – New York Office (can work remotely)
CodeMonkey is looking for a Director of Sales to join our amazing team and to lead an educational revolution that will affect children all over the world. You'll be responsible for driving both new business sales, renewals and upselling existing customers. Build customer relationships before the purchase and deliver added value insights and information thereafter. Your main focus will be schools, after-school programs, education clubs and camps in the U.S. market.
Responsibilities
Create new business opportunities

Handle the entire sales cycle including negotiations with clients and partners

Drive the implementation of new accounts, ensuring value is delivered and constantly looking for up-sell opportunities

Provide a clear view of the sales activities, revenue forecasting, reports

and maintain an orderly workflow

Provide insights based on customer requests to further improve our offering and to both attract new customers and retain existing ones

Set-up and man booths in education conferences and events to generate leads
Desired Skills & Experience
English speaker, including superior written skills.

Other languages are an advantage

5+ years of sales experience

Sales experience within the K-12 industry

Experience working with Customer Relationship Management (CRM) software

Relationship-oriented individual with

strong client-facing and communication skills

Available for travel, including attending trade shows

Able to present in front of a large crowd, scheduling demos and cold-calling

Experience in teaching STEM, coding or being a school/district tech. coordinator
EXECUTIVE DIRECTOR OF DISTRICT SALES​
Location – US-based, Remote
Join our team and use your talents and passion to help shaping the future of Computer Science education in K-8!
Key Responsibilities
Defining and implementing sales plans that strategically build a network of key partners, clients, advocates, and extend market reach
Developing relationships with directors and Superintendent-level roles through demos and in-person visits, while achieving buy-in from all relevant stakeholders within K-12 school systems
Ensure quality representation of product and service capabilities
Stay involved with the customer after the sale to ensure customer satisfaction
Consistently achieving or exceeding annual quota targets within a national territory.
Managing multiple complex sales with 3-9 month sales cycles and a dynamic buyer landscape.
Prioritizing and managing sales activities through our CRM database.
Collaborating with fellow sales team members to achieve individual and team goals.
Representing CodeMonkey at conferences and other networking events.
Establish key contacts with industry leaders to maintain and grow knowledge of the K12 Market
Required Skills & Experience
Entrepreneurial spirit
Bachelor's Degree in Business, Education, Finance, and/or Sales and Marketing
3-5 years of experience with complex sales experience in sales to school districts
Proven track record of exceeding sales goals
Ability to work effectively within a collaborative global team-based environment
Excellent verbal and written communication and presentation skills
Outstanding customer service and organizational skills
Exceptional analytical and problem-solving skills
Positive, result-oriented mindset
Ability to multi-task effectively and to consistently meet assigned deadlines
Self-starter with ability to work well independently and in groups
Location – US-based, Remote
CodeMonkey is looking for an experienced account executive to join our US based sales team.
Join our team and use your talents and passion to help shaping the future of Computer Science education in K-8!
Key Responsibilities
Sell the CodeMonkey curriculum and platform to new/existing clients

Develop sales strategies to increase sales pipeline

Consistently meet/exceed sales quotas

Provide product demonstrations to prospective clients

Promote CodeMonkey through marketing efforts and conferences

Outreach to potential clients

Manage sales pipeline in CRM

Maintain a relationship with existing clients

Prioritize inbound leads interest

Work with teacher brand ambassador to increase lead generation
Required Skills & Experience
Bachelor's Degree

Minimum 4+ years sales experience

Experience selling in the EdTech industry – preferably K12

Excellent pipeline management skills

Goal oriented approach to sales

Excellent consultative sales skills

Understanding of basic computer science concepts is a plus

~20% travel
Perks
Remote based role – US

100% paid healthcare, dental, vision

Competitive salary

Paid time off, holidays, and flexible schedule

Macbook or Windows laptop

Yearly trip to company HQ in Israel
Sales Development Representative (SDR)
Location – US-based, Remote
We are looking for someone who is interested in getting their start in sales as a Sales Development Representative (SDR). The Sales Development Representative focuses on qualifying new sales opportunities for our Regional Sales Directors.
This role will be remote.
What you will be doing:
The Sales Development Representative has the responsibility of introducing CodeMonkey to new clients. This is done through inbound response to leads, outbound phone and email contacting, social media and email campaigns.
The SDR will own and manage the prospecting for a designated territory and is responsible to create quarterly plans to achieve quotas.
Additionally, SDRs provide regular, accurate forecasts and update lead status using PipeDrive CRM.
Here's what you will need to know/have:
A hard working, self-motivated person that is willing to achieve excellence.

Creative and assertive communication skills.

Open to feedback and development.

Consistently meet/exceed sales quotas within specified time frames.

Experience selling education curriculum is a plus.

Demonstrated ability to learn software solutions and use of that knowledge to sell to academic institutions.

Bachelor's Degree in any related field is preferred, but not required.

Working knowledge of PipeDrive or similar CRM.
This will be a salary position with commission bonus based on lead conversion.
About CodeMonkey
CodeMonkey is an educational game-based environment where children learn to code in real programming languages. It provides parents and schools with the advantage of providing our youth with the opportunity to attain the most cutting-edge computer programming education. We are a team of experts in technology, gaming and pedagogy aimed at delivering fun, educational content to millions of learners around the world. Join our team and use your talents and passion to help shape the future of tomorrow's youth.
To apply for this job, please email your CV to: jobs@codemonkey.com
If you do not see an open position that interests you and you believe you are a great match for CodeMonkey, send us your resume!