learn all about codemonkey's coding courses
CodeMonkey's
k-8
curriculum
CodeMonkey offers educational resources suitable for different grades and experience levels
With CodeMonkey's fun and intuitive curriculum, your students will learn to code in no time!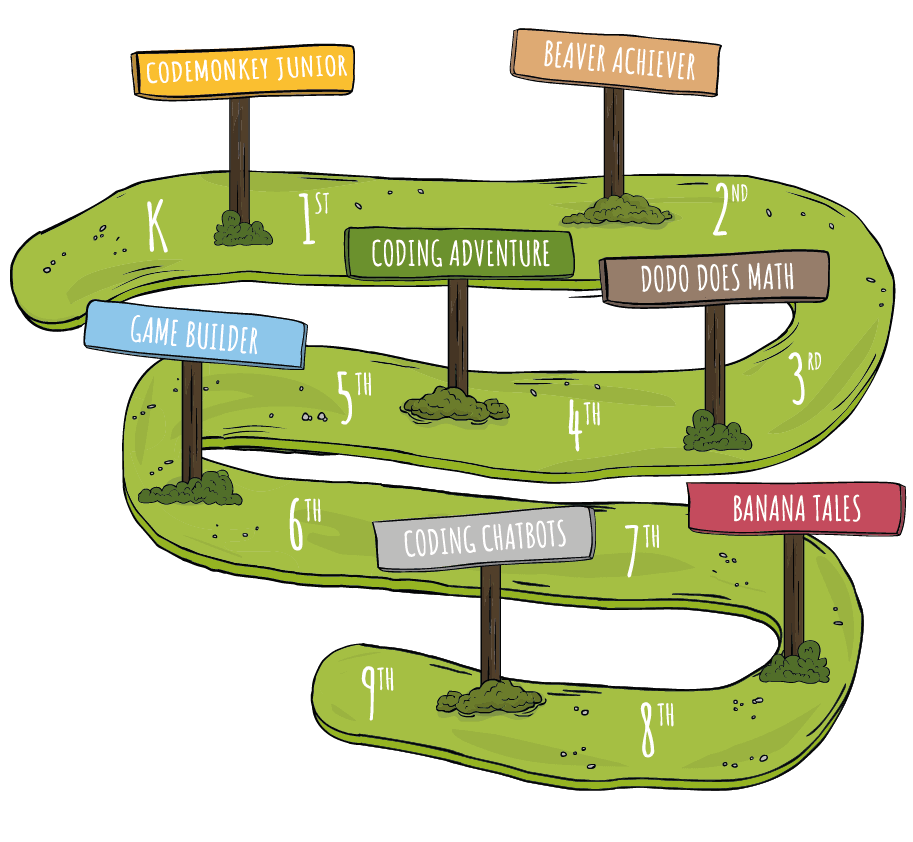 Which courses are you interested in?
advanced coding & creation
After completing CodeMonkey's award-winning coding courses, students will be able to navigate through the programming world with a sense of confidence and accomplishment!
What are you waiting for?
Start teaching your students the basics of Computer Science and prepare them for the future!