Introducing programming games for the next generation
Write code.

Catch bananas.

Save the world.
CodeMonkey is an AWARD-WINNING online platform that teaches kids real coding languages like CoffeeScript and Python. Children and teenagers learn block-based and text-based coding through an engaging game-like environment.
Millions of CodeMonkey's students are now excited about coding! CodeMonkey does not require prior coding experience to teach and is designed for schools, clubs, and home use.
Do you want to start coding now? Kids from 5-14 years old can learn block-coding, text-coding, CoffeeScript and Python all while playing! Kids as young as 5 can start programming to solve scaffolded puzzles and build their own games. Try it today!
Discover how fun teaching computer programming can be! CodeMonkey's coding curriculum fosters the development of executive functioning skills, such as problem solving and planning, as well as geometric and mathematical thinking.
🍌 Teacher/Admin Dashboard
🍌 Lesson Plans
🍌 Assessment Tools

With CodeMonkey's all-inclusive home plan, your child will learn to code in no time! CodeMonkey's courses teach text-based coding so kids learn to program like a real developer. This is coding made fun. No previous experience is needed!
🍌 Track Child's Progress
🍌 Self-Paced
🍌 Educational Screen Time
teach kids courses that are
fun
intuitive
gamified
CodeMonkey offers educational resources for students of different grades and experience levels. From CodeMonkey Jr. to Banana Tales, students learn coding basics such as block-based and text-based coding. Kids also learn how to code in real programming languages like CoffeeScript and Python. Through CodeMonkey, kids will develop the necessary skills for the future while having fun!
Get your students coding in no time!
CodeMonkey is a fun and educational game-based environment where kids learn to code without any prior experience. After completing CodeMonkey's award-winning coding courses, kids will be able to navigate through the programming world with a sense of confidence and accomplishment.
2020
EdTech Review
Skill Development Company of the Year
2021
EdTech Impact
Teacher Choice: Recommended Solution
2022




Mom's Choice
Best in
Family-Friendly Products
2023




i-Learn
First Place- Reader's Choice
Computer Science
2023




Best of STEM
Educators Pick– Computer Science Grades PK-5
kids will love learning to code
with CodeMonkey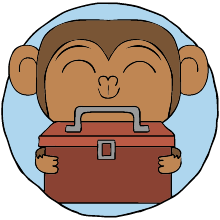 READY TO GO COURSES
With CodeMonkey's teacher kit and support team, anyone can teach the basics of computer science
real coding languages
CodeMonkey's courses teach text-based coding so students learn to program like a real developer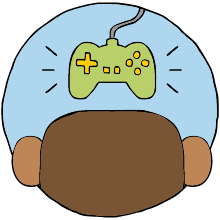 game-based learning
Kids learn coding in an engaging and rewarding environment that utilizes gaming elements
Apps and web-based courses
LEVELS SOLVED

Once they start, students won't want to stop solving coding challenges.
KIDS
A fun & gamified educational platform that attracts children worldwide.
TEACHERS
With an intuitive interface and easy roll-out, educators feel empowered.
All you need in one place
Equipped with student solutions, automatic grading and curriculum management, CodeMonkey's Classroom Dashboard allows you to effortlessly manage your students. Fully-detailed coding lessons will help you more easily conduct your classes through engaging activities as well as a distinctive mode for teaching versus playing.
Whether you are just starting or are ready to teach advanced courses, CodeMonkey's free webinars, video tutorials, MOOC course and full-time PD staff will guide you every step of the way. 
CodeMonkey places a high emphasis on content that aligns to today's standards. With online challenges and unplugged activities, students not only develop coding skills, but also computational thinking, collaboration, reasoning and logic.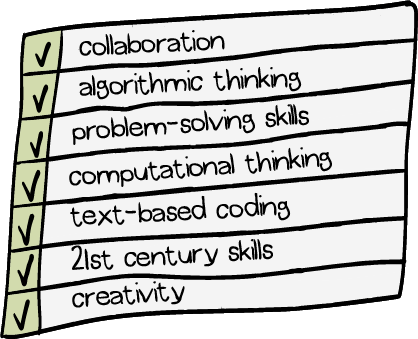 Why Teachers & Kids Love CodeMonkey
"I have been using CodeMonkey with grades 3+, the students and teachers love it! It's my first year coding at age 29. Kids can code and I can too!"
"Brilliant. The teacher reference solutions are a great tool to have, because some of my students are moving ahead of me!!!"
"What I like best about CodeMonkey is its engagement level, but most importantly the realistic coding students do in a text-based editor. The game-like quality makes them willing to take risks and persevere."
"I'm so pleased I had the opportunity to use CodeMonkey, I think it's the best that I've seen. The lesson plans with the online and offline activities are really good, it made it easy for the children to understand our goals."
"I was glad to see a coding game creating equally high engagement with girls! And the linear path makes guidance easy even with large student groups."​
CodeMonkey teaches how to code in CoffeeScript. This is a great beginning coding language for children ages 6-12 years of age. Courses like CodeMonkey Jr. for the youngest learners use blocks to help build visual learning skills for future more complicated programming techniques. Coding Adventure teaches 7-16 years olds code while catching bananas using more advanced text-based coding. All this while having fun!
Python is an easy-to-learn text-based programming language. There are libraries of ready-made code, English-like syntax, and is a widely used choice for many developers. The main coding concepts used are variables, data, input and output, boolean operators, class, etc. Banana Tales is a CodeMonkey course that uses Python as its coding language. Teach your child or student python and start with a free trial!
Teaching computer science in middle school can have it's challenges. We want students to have a positive experience no matter what their interest level may be. There are many different tools and courses available, but holding a young student's interest, while teaching code, can be difficult. A fun game-oriented course, which makes learning challenging and fun, are just what a student needs.
Enjoy a full-blown gaming experience that will teach your kids to code!