Teaching kids to code apps or programs can be a challenge. So why not try some apps that are designed to ease the process while engaging children? Diane H Wong from DoMyWriting explains that coding apps for toddlers and programming apps for kids are becoming more popular as IT and computer science continue to gain popularity and momentum in our increasingly technological global marketplace. Let's break down some of today's best apps to enseñar a los niños a codificar:
#1 Scratch
Scratch is probably the most recognizable name in coding apps for kids and is currently utilized by schools across the globe. The app is free and available on the web and for Android and iOS, most likely the reason for its wide recognition. A separate version called ScratchJr is designed to be used by younger kids ages 5 to 7, for use on mobile platforms. The standard version is best suited for elementary students and teenagers.
Scratch was developed in 2003 by MIT students and staff. The app features coding language aimed at 5 to 16-year-olds. The language uses visual blocks (or bricks) that can be dragged and dropped on a workspace to build logical chains. This helps children to understand the basic principles or the building blocks of coding. Scratch is also known for a wide variety of learning materials, instructional guides and discussion forums.
#2 Kodable
Kodable is another relatively well-known coding app for kids. It is available for free both for iPhone and iPad; unfortunately, there is no option for Android or the web. Kodable also has a paid pro version that allows access to more features. Like Scratch, Kodable is suitable for younger kids as well as older teenagers (from ages 6 and up). At the same time, the app goes beyond the basics and will guide users from basic to more complex levels of coding.
Another great thing about Kodable is that it features instructional lessons that users can follow to get a full experience and comprehension without additional assistance. It also focuses on programming languages such as Javascript, HTML, Python, Java, CSS, and others. Every lesson comes with instructional materials, a list of related vocabulary words, and other extra materials. The game-like format engages kids and teens by allowing them to choose a character and move through levels while learning.
#3 Tynker
Tynker is a free coding app available both on the web and for iOS devices, but it also has a paid premium upgrade option. Although it is a relatively new app, it has already become quite popular. Visually, Tynker is very similar to Scratch, but it is mostly focused on teaching programming instead of direction application (as it is in Scratch). It is suitable both for younger and older kids and teenagers with an option to study Python for high school students.
Tynker offers a variety of features to help kids learn to code. Like Mono de código, it uses games and puzzles to engage children. It also offers lessons, class materials, story-based challenges, and learning modules for learning Javascript and Python. What's more, Tynker has a library of user-made projects that can be accessed by other learners to share with the Tynker community of users. In this way, Tynker has the environment of an online classroom.
#4 Daisy la dinosaurio
Daisy the Dinosaur is a free programming app for iPad and iPhone. What sets it apart is the fact that it was specifically made for kids ages 4 to 7, making it the perfect choice for younger learners. The app was created by the same team that previously developed another coding app for kids called Hopscotch. If you or your child is familiar with Hopscotch, you will find Daisy easy to navigate because it has a similar user-friendly interface with limited features that is best suited for beginners.
Of the apps reviewed here, Daisy the Dinosaur has the most comprehensive and easy-to-grasp introduction to the world of programming for young learners. Using functions such as conditionals and loops, allows the child to avoid memorizing terminology and focuses instead on the logic of an application. The user can move the character of Daisy to jump, move or dance with the use of drag-and-drop commands.
#5 Lightbot
Lightbot is not a free app but is worth the fee for those who are seeking more advanced options. There are two versions: an Android version that costs £2.33 and an iOS version that costs £2.99. The app is designed for children and teens ages 4 to 13. Lightbot is considered to be one of the more challenging program apps so it is best used by fast learners or those who already have experience with programming and are at a more advanced level.
The app starts with easier levels and advances to levels that become challenging, even for adults. Users receive brief instructions at the beginning of every level to guide them through the process. Levels can be replayed until the user experiences a sense of mastery. Completing one level will get the user to the next level.
#6 Cargo-Bot
Finally, Cargo-Bot is a free coding app available for both Android and iOS devices that is suitable for children ages 10 and up. This app features puzzle challenges that incorporate a robotic arm that can be programmed to perform various tasks, primarily moving different colored boxes to create a particular design or pattern.
Cargo-Bot was initially created on an iPad by using a touch-based coding app called Codea. Codea, in turn, is based on the programming language Lua so that the logic used to develop Cargo-Bot is very similar to the language of Lua and prepares learners to use Lua. As Lua es not designed for beginners, Cargo-Bot is a good starting point for those that want to become proficient at Lua.
#7 CodeSpark Academy
CodeSpark Academy is a great app that instructs children in coding. Its game-like atmosphere makes coding amusing for kids while they master the skill without knowing it. Kids learn to code with lovable figures called The Foos. Every realm examines a basic programming idea in which kids use analytical thinking and problem-solving techniques to help The Foos accomplish goals. This app encourages young minds to become innovators as they figure out how to make their narratives and games.
The word-free arrangement enables pre-readers to enter the realm of programming before they know how to read. The thoughtfully designed conundrums allow minors to learn without parental guidance and bolster their problem-solving trust. The expansible play space permits children to devise their amusements and share them with the kid coder society. Moreover, kids can design interactive stories with personal vocal recordings and photographs.
This application brings forth diverse notions of computer science, from ordering to conditionals. Apart from the puzzles and imaginative sections, the app will teach additional programming ideas through amusing activities. Kids will learn to utilize algorithms to mechanize their pet care center and uncover the mysteries of a concealed temple with math inequalities.
#8 CodeMonkey
CodeMonkey is an entertaining, educational game-based platform that is used to acquaint children with coding without prior knowledge. Over ten million pupils have used it to gain familiarity with contemporary programming languages, scripting techniques, analytical thinking, reasoning, and judgment through its acclaimed lessons.
CodeMonkey is suitable for school programs, after-school clubs, summer camps, and independent online courses for studying coding from home.
The Classroom Dashboard from CodeMonkey is a tool for educators to supervise their pupils and includes student solutions, automated evaluation, and educational management tools.
Learn more about CodeMonkey aquí.
#9 Code Adventures
Coding Adventures is an interesting program that caters to kids aged six and up, providing them with enjoyable computer coding challenges. It features eye-catching visuals, amusing audio effects, and loveable characters, and the app has 30 intricately crafted levels. The mission is to help Aurora make it home by finishing all the levels. Programming basics, functions, conditionals, and loops are all part of the game plan.
Children will need to arrange the orders accurately to practice sequencing. They will also discern that reiterating directions is essential to maneuver the figure across the display. Further puzzles, such as airborne platforms, movable bridges, ladders, and gateways, are incrementally added to make coding even more delightful. Kids can master difficult puzzles while they learn how to program, allowing parents to connect with their children and kindle them an interest in STEM-related subjects.
#10 Code-a-Pillar
Code-a-Pillar is an excellent way to introduce young children to the concept of sequences and can serve as an introduction to coding apps with drag-and-drop blocks.
The adorable caterpillar, vibrant colors and lively music make this game highly attractive for kids. While it can be played without the Fisher-Price caterpillar toy, using it offers extra educational opportunities. Moreover, each level contains mini-tasks that help strengthen non-coding abilities like counting.
Why Should Kids Learn Coding?
Learning to code is an incredible skill that all children should have in the 21st century. Coding allows kids to create apps, websites, and video games and helps them develop valuable problem-solving and critical-thinking skills. In addition, by teaching kids to code, they will gain the knowledge to express themselves and their ideas in a new way.
Here are five reasons why kids should learn to code:
#1: Creative expression
Coding allows kids to express themselves creatively by giving them the tools to create things from scratch. For example, kids can use coding to create games, apps, and even robots that move and interact with their environment. Through coding, kids can explore their interests and build something unique.
#2: Problem-solving skills
Learning how to code encourages kids to think logically, break down problems, and find creative solutions. When kids solve coding problems, they also develop the ability to solve real-world problems. This is an essential skill for the future of our society.
#3: Communication
Coding teaches kids how to communicate effectively with computers. By teaching kids to "speak" the language of computers, they will be able to understand better how computers work and use them more efficiently in everyday life.
#4: Professional growth
As technology advances, more and more jobs require basic coding skills. Knowing how to code gives kids an edge when it comes to getting into college and pursuing a career in tech-related fields.
#5: Coding can be enjoyable
Kids can learn by playing games and exploring interactive environments that allow them to express their creativity in a safe environment. This encourages them to keep learning and pushing their boundaries.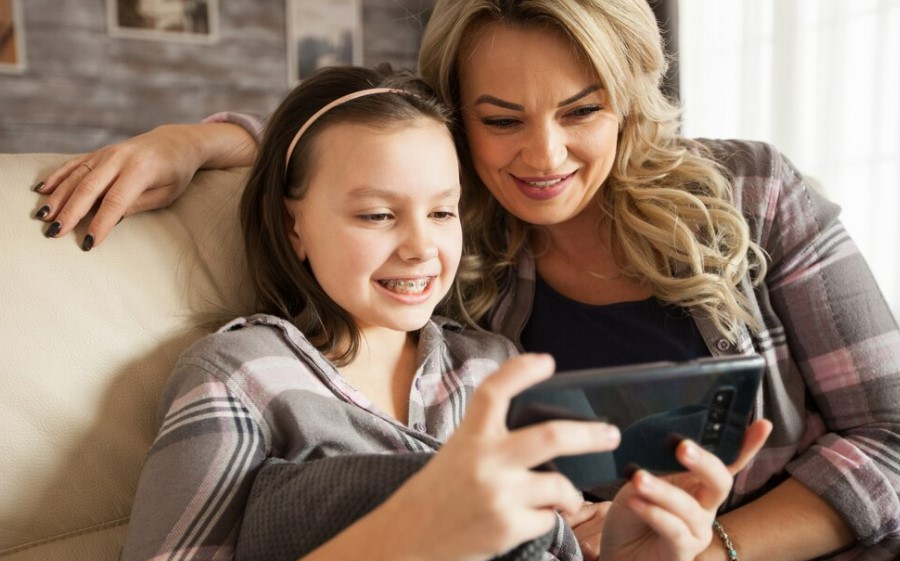 Frequently Asked Questions About Coding for Kids
At what age can kids start learning how to code?
While there is no one-size-fits-all answer to this question, most experts agree that it's never too early to introduce kids to coding concepts, at least from age three. Even preschoolers can learn basic coding concepts and control a robot with simple commands. Then, as kids get older, they can dive deeper into coding topics, such as using block-based programming languages or trying their hand at HTML, JavaScript, and other languages.
What's the best method to teach kids to code?
There is no single best method for teaching kids to code, as every child is unique and learns differently. Generally speaking, it's best to start with a visual programming language, such as CodeMonkey or Blockly. These languages rely heavily on drag-and-drop commands, which can make coding easier to understand and more accessible to kids. Additionally, these apps provide games or interactive stories to help kids learn to code more entertainingly.
Is coding important for kids to learn?
Absolutely! Learning to code can help kids develop essential problem-solving and critical-thinking skills. It also encourages creativity as kids learn to use code to build something from scratch. Moreover, with technology playing an increasingly significant role in our lives, coding knowledge can open the door to several different career paths.
What is the best app for teaching kids to code?
CodeMonkey is the best app for teaching kids coding due to its engaging and immersive activities, designed for children ages four and up. This language-learning platform teaches children the basics of computer science through a game-like environment designed to capture their attention and keep them engaged. On top of that, the visuals used within the app are designed to be intuitive and easy to follow, allowing children to explore without feeling overwhelmed or confused.
Pensamientos finales
In summation, teaching children to code is a great tool for any child with an interest and passion to learn more about computer science. Apps designed for different skill levels and with different modes of inviting children in and keeping them engaged provide a mass appeal depending on a child's learning level and style. Now that you have a run-down of the best available apps to teach kids to code, here's to the next generation of future coders! Let's get these kids coding!
SOBRE EL AUTOR
Frank Hamilton ha trabajado como editor en el servicio de revisión de ensayos. Mejores escritores en línea. Es un experto en redacción profesional en temas como blogs, marketing digital y autoeducación. También le encanta viajar y habla español, francés, alemán e inglés.